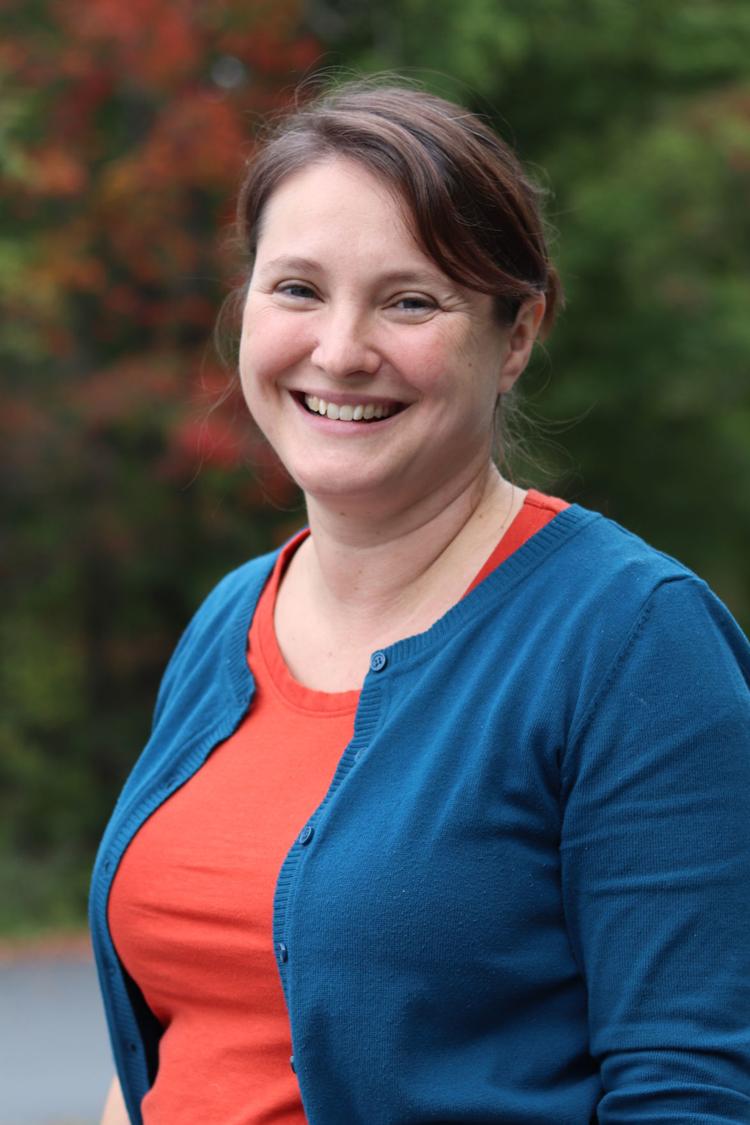 Two Vermont nurses will be the first from the state, and the first Americans, to present at the Maternal Early Childhood Sustained Home-Visiting, or MESCH, International Conference in Melbourne, Australia, next month.
Katy Leffel, a maternal child health supervisor from Central Vermont Home Health and Hospice in Barre, and Heidi Gillespie, a clinical manager of children and family services at the Visiting Nurses Association and Hospice of the Southwest Region in Rutland, will represent Vermont, the only state participating in MESCH, at the conference on Oct. 17 and 18.
Gillespie said the presentation she and Leffel would make was called "MESCH in the Green Mountains: The Vermont Experience."
MESCH is an international program with a goal of making mothers and children healthier by providing a range of services both before and after the baby is born, lasting through the child's second birthday.
Gillespie said the long-term relationship allows trust to develop between nurses and mothers, which allows the mothers to ask questions and allows nurses to help the mothers find resources. Before MESCH, the Vermont program was limited to moms who were less than 28 weeks pregnant and having their first child, and the mother had to stay in the program a full two years.
The other countries that participate in MESCH, Australia (where it started), the United Kingdom, the Channel Islands and South Korea, offer universal health care unlike the U.S.
She was one of the first nurses to be trained in the MESCH model, Leffel said. The new program struggled initially because it used Medicaid funding, which often has low reimbursement.
"It costs agencies money to provide Medicaid services. That's just a reality. … To the credit of our (visiting nurses association's) in Vermont, almost all of them still embraced the program and trained the nurses and let them do it, even though it was costing them money," she said.
MESCH is now funded through a federal grant which Leffel said had "transformed" how well it could be implemented.
Leffel said Vermont maternity nurses are trying to change the perception that a home visit would only take place when something is wrong rather than to provide care that prevents health problems for the baby or mother.
"What we're going to be speaking on is the difference," Gillespie said. "How it's accepted from the moms, how it's looked at differently in our population than it is in theirs."
In Australia and the UK, features like a home visit from a nurse to an expectant mother, or after the baby is born, is an expected service, not something unusual as it's perceived in the U.S.
"The challenge is getting referrals, getting in touch with the moms, having the moms accept the program so we can work with them through pregnancy and early childhood. That's probably our biggest challenge different from the other countries that offer the program," she said.
Gillespie said MESCH was necessary to help keep babies and mothers healthy.
"The mom could be in a situation where she's limited income or she hasn't finished high school yet or she's in recovery or she is struggling with finding a place to live. Well, that baby is going to be born no matter what her circumstances are so what we want to teach these moms is to parent effectively despite their circumstances," she said.
Gillespie said her support of MESCH has a personal component. Gillespie, who has been a nurse for about four years, said she had always wanted to be a nurse but that goal was delayed when she became pregnant at 17
"I always wanted to work with moms who were in the same situation that I was when I was 17," she said.
MESCH has been in Vermont for about four years and the program is expected to be statewide on Oct. 1. Vermont was allowed to join MESCH because it already had the statewide Child Integrative Services program that offered an umbrella of services.
Leffel said the MESCH program was an effective complement to what Child Integrative Services offers.
Gillespie said when she and Leffel are in Australia, they expect to spend the first three days going to MESCH agencies to learn from how it's already being done.
Leffel said she was really excited by that prospect.
"(Vermont is) the first state in America (to join MESCH) so when we have questions, there isn't like a sort of American model of doing things," she said.
Both Leffel and Gillespie said they had not made public presentations like this one before.
"It's exciting," Leffel said.
patrick.mcardle @rutlandherald.com