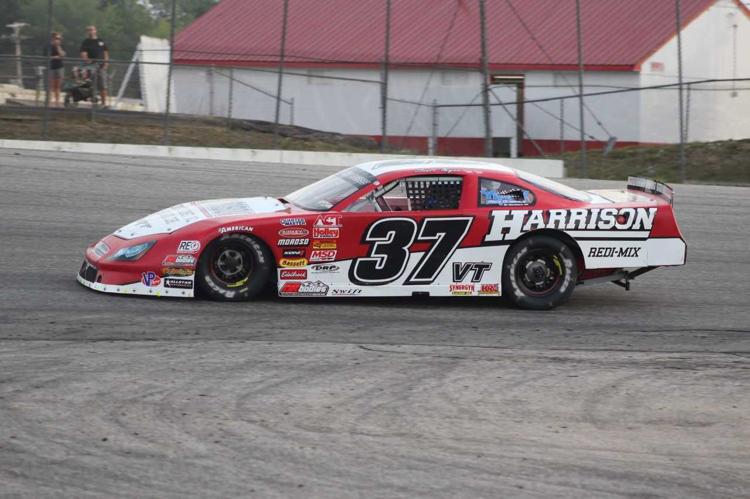 The American-Canadian Tour will open its 2019 points-counting season at Maine's Oxford Plains Speedway on Sunday with the Oxford 150. And just like in 2017 and 2018, many eyes will be on Colchester's Scott Payea when the field takes the green flag.
Payea is on a mission to join a select group of ACT legends. The veteran has won the last two ACT Late Model Tour championships with some of the most impressive numbers in the tour's history. He has won seven races in that time, including a record-tying four straight in 2017. Payea also has a streak of 26 straight top-10 finishes dating back to the 2016 campaign.
Another championship this year would put Payea in elite company. ACT has awarded nearly 60 touring series championships between the ACT Pro Stock Tour, ACT Late Model Tour and Série ACT. But only four drivers have won three straight titles. Robbie Crouch and Junior Hanley both did so on the ACT Pro Stock Tour, while Brian Hoar and Jean-Paul Cyr have pulled off the feat with the ACT Late Model Tour. Despite the opportunity to make history, Payea is taking the same measured approach to the season.
"We're going to approach this season just like we did the last couple years," he said. "We've spent all winter in the shop working hard, and we're going to take each race one at a time. We're going to do our homework in the shop each week and hopefully show up with the best car each race."
Payea is entering his fourth year driving for Rick Paya and RPM Racing. The Payea-Paya combo already has 10 victories, with finishes of second, first and first in points. If teams get stronger by staying together, the duo may be better than ever this season – especially since Payea says they have unprecedented stability from 2018 to 2019.
"I think this is the first year we'll have the exact same crew members coming back," Payea said. "I think that's a big positive for us. It's tough – the competition is tough every year. You have guys that are building on their programs, so we just need to stay on top of our game and really focus on what we do at the race track. We work hard in the shop all week, but at the race track, we still need to be on top of our game, because (the tour) is so competitive that anybody can compete for the win."
The team will have some tough challengers in its quest for another title. Rich Dubeau and Williamstown's Jimmy Hebert return after finishing in the top-five in points last year. Three-time champion Wayne Helliwell Jr. is back with ACT after a two-year absence.
Top rookies from 2018 like Milton's Dylan Payea and Graniteville's Christopher Pelkey are back with a season of experience. Ryan Kuhn has joined the Tour after winning the 2018 Seekonk Speedway championship, while former Série ACT Champion Jonathan Bouvrette leads a large Canadian field. Payea knows these drivers and many others won't give an inch on the track.
"Any given race, it could be any one of them that's tough," Payea said. "It'll be interesting to see who can put the full season together. Jimmy (Hebert) has shown some tremendous speed week after week. So if he can put the full season together and really challenge, he's one to look out for. And Rich (Dubeau) and his team – you've got to love a team like that who just keeps building on their success. They had a great first outing at Richmond. I'm looking for big things from him this year."
Payea will tackle a schedule with several changes. The ACT Late Model Tour will return to New Hampshire's Star Speedway and Quebec's Autodrome Chaudiere for the first after multi-year breaks. Second dates have been added at Connecticut's Thompson Speedway and New Hampshire's White Mountain Motorsports Park. Last year Payea finished third in a 250-lap, $10,000-to-win showdown at White Mountain.
"I like some new challenges," Payea said. "I've never raced at Star before. That'll be exciting to go experience a new track on the Tour. Another trip to Thompson will be great as well. We've had some OK runs there, but we'll look to build on those."
The season begins for Payea and the rest of the ACT Tour at the historic Oxford oval. Payea has prevailed at the Oxford oval but was involved in spins at both events last year. Despite those incidents, he finished in the top-10 in each event and will attempt to earn a better result this time around.
"We're just looking for a solid start," Payea said. "Hopefully we have a good car and we can run up front and compete for the win. But just having a clean, solid start will kick off the season right."