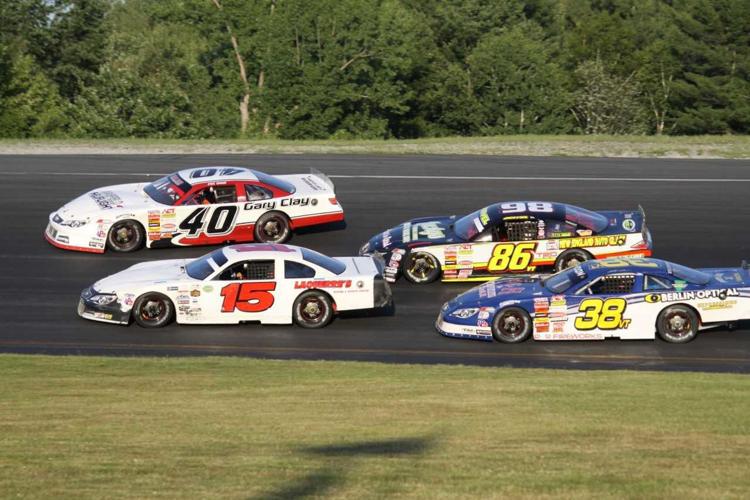 RICHMOND, Va. — Danville's Tyler Cahoon and Barre's Jim "Boomer" Morris are just two of the many local drivers getting revved up for the inaugural American-Canadian Tour Commonwealth Classic 65 at Virginia's Richmond Raceway.
The March 30 event will have a distinct Thunder Road flavor because much of the current entry list consists of current or former Late Models regulars. Five drivers officially heading to Richmond competed weekly at the Barre track in 2018, with three of them finishing in the top 10 in points. More than a quarter of the Commonwealth Classic entries cut their racing teeth on the Barre high banks.
The event is a chance for these racers to compete on an even more historic track. Since Richmond Raceway opened in 1953, it has hosted 125 Monster Energy NASCAR Cup Series events. Those traveling to Richmond will attempt to carry the checkered flag on the same grounds where NASCAR greats such as Richard Petty, David Pearson, Dale Earnhardt, Jeff Gordon and Jimmie Johnson have done so.
"For me personally and for the team, we're really not looking to make that next step to Pro Stocks, or ARCA, or NASCAR — that ship has probably sailed for us," Cahoon said. "So the opportunity to go race at a track like Richmond, a ¾-mile high-banked track, in an ACT Late Model was too good to pass up. (New Hampshire Motor Speedway) was fun for us, but high-banked racing is what we've always done. That right there solidified it for us. If we're able to take our cars to a fast high-banked race track, we're going."
Cahoon was the 2016 Memorial Day Classic champion and aims to be a top contender again. He said the exposure for Late Model drivers will be a positive experience for everyone involved.
"I think it's a great event to get our style of cars and our style of racing out to more of the racing world," he said. "We can show them what it's like to have an affordable series that can be competitive and not have people running out of money just trying to participate. The type of show that we put on, with competitive hard-nosed racing, can be picked up anywhere. It might not be ACT that ends up running a southern tour, but you could have the same type of thing that we've had with PASS North and PASS South with an ACT-type Late Model where people can afford to come in and race."
Morris is coming off the best season of his career at Thunder Road after he finished fifth in points. The six-time Thunder Road Late Model winner is ready to take on a track three times its size.
"Right when the race first was posted, the crew said they wanted to go," Morris said. "I said, 'You know what? It sounds like a good time.' It'll be interesting to try something different. It's a pretty historic track, so it'll be fun to go check it out. But our main goal is to finish the race and not wreck the car."
Six other racers from Central Vermont are preparing for the Commonwealth Classic. Graniteville's Christopher Pelkey finished right behind Morris in 2018 points and was named the track's Most Improved Driver. Fellow Graniteville resident Stephen Donahue was eighth in the standings and also finished third in White Mountain Motorsports Park points. Both will drive cars out of the Rodney Rood stable. Barre's Scott Coburn has been a Thunder Road Late Model regular for several years after many successful seasons in the track's Flying Tigers and was a surprise Richmond entry.
The entry list also includes a trio of non-weekly racers who call Thunder Road home. Stephen's father John is one of the most successful drivers in track history and is heading to Richmond amid rumors of a return to weekly Late Model competition. Two-time "King of the Road" and 2016 ACT Champion Nick Sweet has competed sporadically the past two years but is always a threat to win in a Late Model. Williamstown's Jimmy Hebert was the 2019 Flying Tiger Champion and 2011 Late Model Rookie of the Year before becoming an ACT standout.
They will join a field of nearly 30 runners from throughout the Northeastern U.S. and Quebec for ACT's first visit to Richmond Raceway. The event is part of a six-division card that includes two 75-lap races for the Pro All Stars Series Super Late Models plus the Tour-type Modifieds, MASS 8-cylinder Street Stocks and North East Mini Stock Tour. Nearly 400 laps of feature action are planned. Qualifying will begin March 30 at 1 p.m.