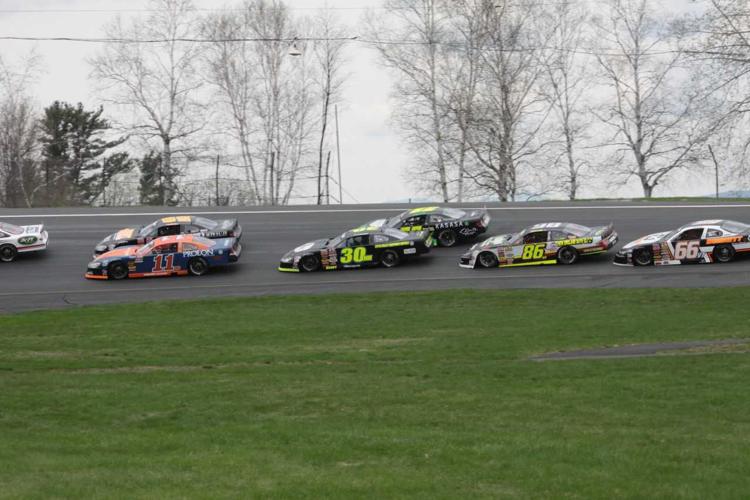 RICHMOND, Va. — Thunder Road regular Marcel Gravel is one of a handful of Late Model drivers who will head south in a few weeks for one of the biggest events in the history of the American-Canadian Tour.
The Wolcott driver is among 35 racers who have filed entries for the ACT Commonwealth Classic 65 at Virginia's Richmond Raceway on March 30. Gravel holds the lap record at Thunder Road, achieving the mark during qualifying for the 2017 Vermont Milk Bowl. He also captured his first Late Model win there last August. He will drive a second car that his team purchased over the winter while carrying his familiar No. 86VT vehicle.
"The interest in this event from teams has already surpassed what we were hoping for," ACT managing partner Cris Michaud said. "When we first agreed to be part of the Commonwealth Classic, we weren't entirely sure what to expect. The amount of entries we have speaks to how excited ACT Late Model teams are for the chance to race on this track — without spending a fortune to do so. We're thankful to Tom Mayberry and the Pro All Star Series for giving us and our teams this opportunity."
There have been several surprises on the Richmond entry list, and the latest one is Barton's Blair Bessett. The veteran has spent decades racing on the NASCAR North Tour, ACT Pro Stock Tour and in Thunder Road's weekly Late Models and Flying Tigers. He will pilot a car prepared by his friend Eric Johnson.
Two more strong weekly Late Model racers have also submitted their Commonwealth Classic entries. Nicholas Johnson is the latest racer to commit to the event. Johnson was the 2018 Thompson Speedway Late Model Champion, meaning all of the track's top-3 point drivers last year will be at Richmond. It also adds a family dynamic to the event, as Johnson's cousin Jake previously sent in an entry.
These drivers are just the latest additions to an event that will feature a "who's who" for ACT Late Model racing's past, present and future.
Former ACT Champions Patrick Laperle, Wayne Helliwell Jr., Joey Polewarcyk Jr., Nick Sweet and Jonathan Bouvrette are all making the trip to Richmond. Joining them will be weekly track champions such as Johnson, Ryan Kuhn and Jeff Marshall. Established ACT star Jimmy Hebert and rising standouts Rich Dubeau and Christopher Pelkey are on the entry list, as are father-son duo John and Stephen Donahue. Add in a large contingent of Quebec drivers and several new faces to ACT, and the event has the makings of a classic.
Quebec driver Laperle threw his name into the mix at the end of February. He is one of the most prolific and popular drivers in the history of ACT, making him one to watch at Richmond. Laperle is currently tied with Brian Hoar for the most victories in ACT-sanctioned Late Model events. His next win would be his 45th and would break that tie.
The ACT Commonwealth Classic 65 will be part of a huge day of action at Richmond Raceway. Almost $165,000 in total awards has been posted for a card that also includes the Pro All Stars Series Super Late Models, Tour-type Modifieds, Mid Atlantic Street Stocks and North East Mini Stock Tour. Qualifying will begin at 1 p.m.