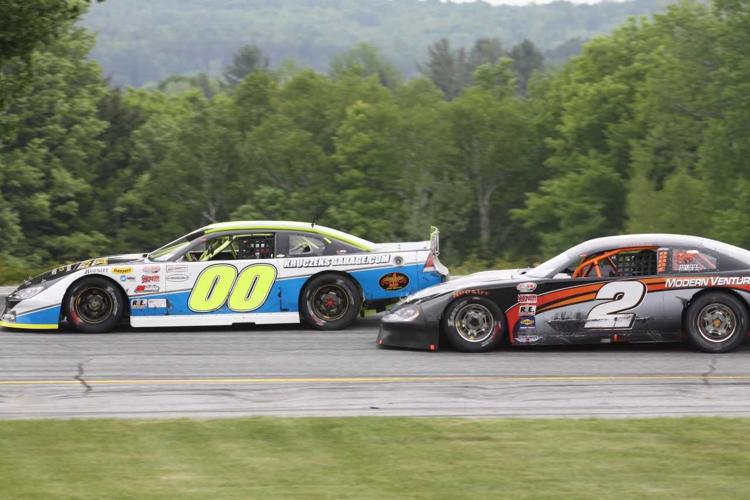 New Hampshire driver Bryan Kruczek has filed the first official entry for the American-Canadian Tour Commonwealth Classic 65 at Virginia's Richmond Raceway.
The two-time Pro All Stars Series winner will pilot the No. 19NH car for Bobby Webber Jr. during the March 30 race. It will mark ACT's maiden voyage at the ¾-mile D-shaped oval.
"I think we'll be pretty good," Kruczek said. "We bought a Dale Shaw car. I've been racing Dale's Super Late Models for a couple years now, so I'm pretty close with Dale. It was actually one of Jimmy Hebert's cars. I think we've got some really good equipment going down there, so I don't think we'll be too bad off."
Hebert is a Williamstown competitor who finished third in the ACT points standings in 2018. He plans to join Kruczek by opening his 2019 campaign at Richmond Raceway. Multi-time ACT winner John Donahue and his son Stephen have also filed entries for the Commonwealth Classic. Stephen Donahue could be an up-and-coming contender after recording Late Model victories at Thunder Road and White Mountain Motorsports Park.
Kruczek has been a strong front-runner in Late Model and Super Late Model events throughout the Northeast for more than a decade, racing with both PASS and ACT in addition to weekly events. During the past two seasons he has been a regular at New Hampshire's Lee USA Speedway in the R&R Late Model Sportsman division. He finished third in track points in 2018 with four wins.
"We saw Richmond added to the schedule, and right off the bat Bobby decided we were going to go," Kruczek said. "I was all for it as well — that was the biggest thing. I like big tracks. I like to race at Loudon — I've been there a couple times in a PASS car, and I'd practiced there with the ACT Tour before we ended up moving away from that, unfortunately. Speed is fun, obviously. And Richmond is probably the one NASCAR track that I actually watch on TV. So I'm really excited to make some laps around there."
The event will also be the first ACT start together for Kruczek and Webber Jr. The duo have plans to run a partial ACT Late Model Tour schedule in 2019, though their exact schedule isn't fully determined. Richmond will serve as a tune-up for both in preparation for the Tour season ahead. Webber Jr. is also the promoter of the Granite State's Star Speedway, which will host the finale of the 2019 Summer Kickoff Series on June 29.