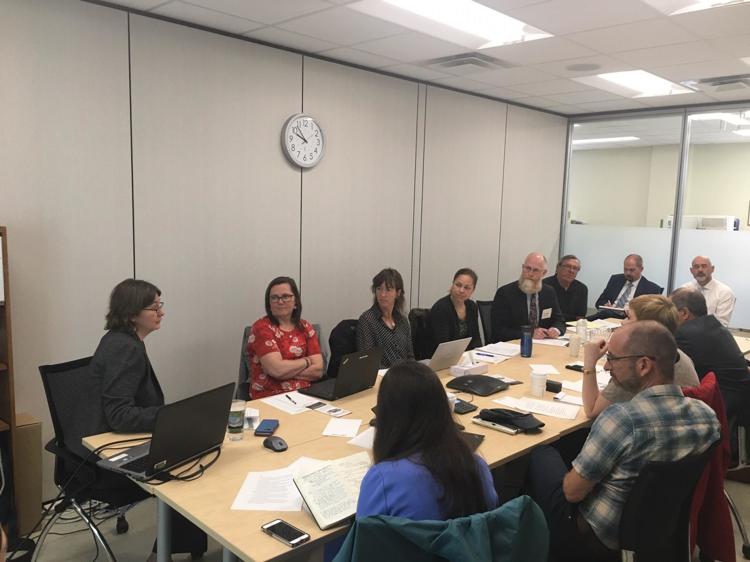 A legislative committee formed to make recommendations about Vermont's struggling healthcare system met for the first time this week.
The Rural Health Services Task Force appointed Green Mountain Care Board member Robin Lunge as chairwoman at the meeting, which was held in Montpelier Tuesday.
The panel was created during the 2019 legislative session after Springfield Hospital announced it had lost $14 million over the past two years.
Lunge opened the meeting by stressing that the issues that led to Springfield's financial losses are being felt throughout the state's hospital system.
"While Springfield is certainly unique in its circumstances, there are fiscal challenges for other rural hospitals as well," she said.
Springfield Hospital filed for bankruptcy Wednesday.
Interim CEO Mike Halstead said the hospital had been considering Chapter 11 bankruptcy which will allow it restructure its debt and remain open.
The 14-member task force includes representatives from the state's hospitals, the Department of Health and Agency of Human Services, and a licensed mental health provider.
Laura Pelosi represents long term care facilities, such as residential care and nursing homes, on the task force.
Pelosi said the group should discuss the state's worker shortage.
"That is possibly the single biggest threat, on some level, that we face," Pelosi said. "It creates an access problem for people. You know, I have nursing homes every day who can't admit because they don't have adequate levels of staffing."
The legislation also directs the task force to consider "the potential consequences of the failure of one or more rural Vermont hospitals."
Their report is due Jan. 15.