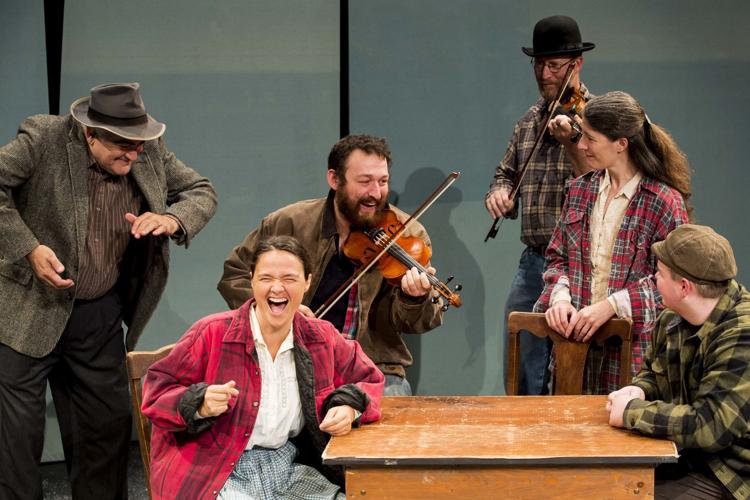 Howard Frank Mosher's rollicking and fantastic adventure "Disappearances" takes the adolescent "Wild Bill" Bonhomme and his French-Canadian bootlegging father, "Quebec Bill," from Vermont's Northeast Kingdom to Canada and back. Jay Craven turned the novel into a feature film in 2007, and now Montpelier's Lost Nation Theater is bringing it to the stage.
"When you put it on stage, there are two different levels to it," explains Kim Allen Bent, who wrote the adaptation, the first for any Mosher novel.
"There's this cartoon innocence on one hand and, on the other hand, there's this mysterious family tree in which very strange things happen."
Lost Nation Theater will present the world premiere of the stage version of "Disappearances" Oct. 4-21, at City Hall Arts Center. An opening night gala will precede the Oct. 5 performance.
Mosher (1942-2017), a revered teller of Northeast Kingdom tales, wrote "Disappearances" in 1977, the year Bent founded Lost Nation Theater. Contributing to the adaptation's authenticity, Bent, a veteran professional playwright, director and actor, grew up on a dairy farm in Braintree.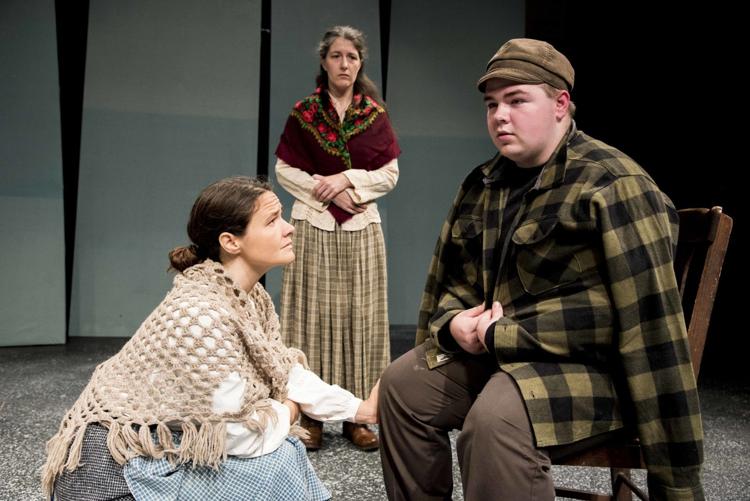 "I have a long history with (the book), appreciating it as a quintessential Vermont story, one that I think very authentically portrays Vermont characters," Bent said recently at the theater. "Having said that, these characters are all larger than life. They're exaggerations in the same way that (David Budbill's Northeast Kingdom play) 'Judevine' characters are.
"The novel goes further in terms of its mythic aspirations," Bent said. "Mosher does a wonderful job of mythologizing these characters — at the same time he truly understands who they are as human beings. That's an extraordinary achievement."
The tale follows Quebec Bill and Wild Bill as they, much against the admonition of their wife and mother, Evangeline, set off to Canada to bring back whiskey during the Prohibition era. With Henry, Evangeline's down-to-earth brother, and the farm hand "Rat" Kinneson, they run up against the mysterious and murderous Carcajou. Commentary is provided throughout by Quebec Bill's 90-year-old aunt Cordelia.
"At the heart of the central character, Quebec Bill, there's irrepressible optimism, which is a characteristic you find sometimes in people who are down and out and trying to figure out the next move in order to survive. If they realistically looked at their situation, maybe they wouldn't do anything," Bent said.
"Terminal optimism is at the heart of this character that I think is representative of people that are used to dealing with hardship and figuring out a way to overcome it," Bent said. "He's very imaginative."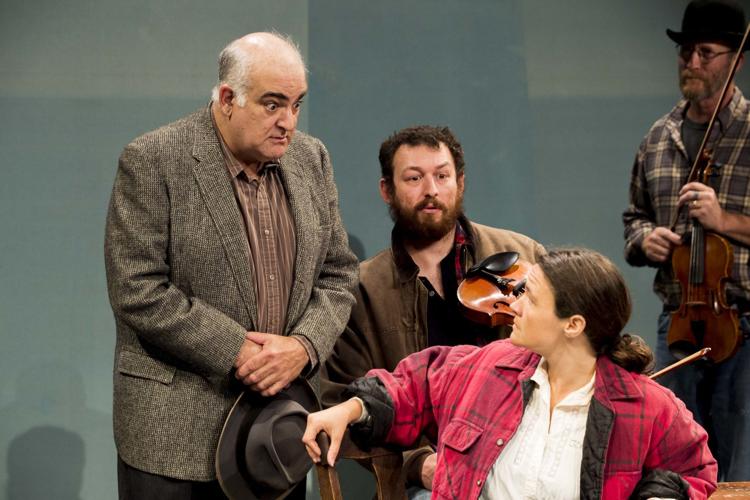 Perhaps the biggest challenge in adapting the book is making an action-adventure tale work on stage. For this, Bent is employing a mix of realistic and abstract effects.
"We'll see when we stage it how people actually react to it, but it works in the reading of the script," Bent said. "In preliminary readings people responded enthusiastically."
As in the book, Bent's script flashes backward and forward. Enlarging on that technique allowed some condensation of the novel, necessary for a two-hour play.
"We at very specific moments go forward to the end of the adventure and have characters who have survived the adventure tell the other characters what happened," Bent said. "So that helps get through some things that would be impossible to stage."
In this adaptation, eight players — seven actors and a shadow fiddler — play 15 to 20 characters. Unlike in the book, Cordelia introduces the pivotal family history.
"I really wanted to expand, at least a little bit, the female characters," Bent said. "When the family tree is outlined, it's all about the male side of the family — except for Cordelia and Evangeline."
Much of the success of the show is dependent upon pulling it off technically.
"I think the soundtrack will be critically important in the show, because there are all these naturalistic sounds and these animal sounds that are really important," Bent said.
Still, for Bent, the show is all about Mosher's Vermont.
"One of the charming things about Mosher is that he's never in a hurry to get to the end of the story," Bent said.
jim.lowe@timesargus.com / jim.lowe@rutlandherald.com